Dr. Earl Radmacher's new book, What to Expect from the Holy Spirit, is now available for purchase through the Redeeming Press bookstore and on Amazon.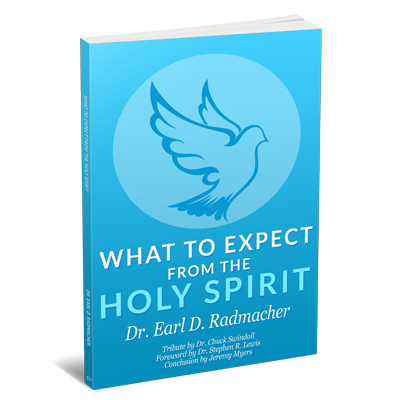 If you want to promote this book on your website, or through social media sites like Facebook and Twitter, make sure you sign up to become an affiliate so that you can earn 15% from every sale you refer to Redeeming Press.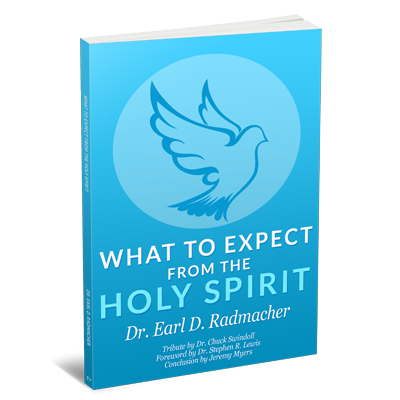 The Christian world has shown a remarkable interest in the Holy Spirit in recent decades. A host of articles and books have been published to define the Spirit's ministry in the church today. The charismatic movement has focused attention upon the sign gifts, leading believers to wonder if they have all of the Spirit they should have, and to think that maybe they've been missing something.
Dr. Earl Radmacher discusses the Holy Spirit's ministry today, pointing out that he was sent to focus our attention upon Christ, not upon Himself. Therefore, Christians can expect from the Holy Spirit:
Power for Witness
Protection for the Church
Provision of Gifts
Possession of the Body Member
Sincere Bible-believing Christians who want clear, scriptural teaching on this subject will benefit greatly from reading this book. It answers questions about the Spirit that have been raised today, and it explains the relationship between the Holy Spirit and Christ, who is the Head of the church.
Choose from three versions (Price: $5.99):
[PDF] is a digital version which can be read on any computer or eReader.
[Mobi] is for the Amazon Kindle eReader.
[ePub] is for all other eReaders, such as the iPad and the Nook.