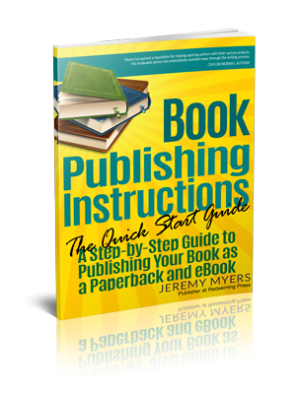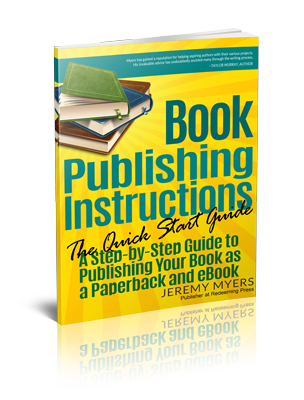 Do you have a book you want to get published?
Do you want to learn about special offers from Redeeming Press?
Do you want to be the first to know about new books being released?
Do you want to become a beta reader or join the launch team and get free books?
We offer all of this to you at no charge through our email newsletter.
And just for signing up, we will send you a free copy of Book Publishing Instructions: The Quick-Start Guide.
Just sign up below:
[contentblock id=1 img=html.png]
More Details About the Newsletter
Here is a bit more about the email newsletter:
Our goal at Redeeming Press is for YOU to get published.
Toward that end, we have created this email newsletter. In reverse order, here are the top five reasons you should subscribe:
5. First to Hear about New Releases and Book Sales
It is through the newsletter that we will often announce new releases from one of our authors, and often times, these books will have special offers attached to them. Frequently, when we release new books, we offer other books or benefits to people who buy these new books within the first week or two of publication. By subscribing to the newsletter, you will receive advance notice of some of these new books and the special offers that accompany them.
Also, we occasionally put books on sale, or bundle several books together in a special package deal. Newsletter subscribers will be among the first to learn about these special offers.
4. Opportunities to Get Free Books
Subscribers to the Redeeming Press email newsletter will be the first to hear about opportunities to become a Beta Reader or join the Launch Team. Members of both teams get free books for their participation.
If you like free books (who doesn't?), you will want to apply to join one (or both) of these teams as openings become available. But you will not know about openings unless you subscribe to the newsletter.
3. Ways to Make Money by Recommending Books to Others
Redeeming Press has an Affiliate Program through which you can make money by recommending books to other people.
If you become an affiliate and you subscribe to the email newsletter, you will learn about special sales, offers, and package deals which you can tell others about on your blog, through email, or through social sites such as Facebook and Twitter, and every time you refer a person to Redeeming Press and they purchase a book, you will receive 15% of the amount they purchased!
2. Tips and Suggestions on Getting Published
You will receive regular updates from the Redeeming Press blog which contain tips on how to write a book, how to get published, and how to find readers for your book. Every author can benefit from such suggestions.
These publishing tips and suggestions will come about once a week.
And the number one reason you should subscribe to the Redeeming Press Newsletter….
1. A FREE Quick Start guide to Self-Publishing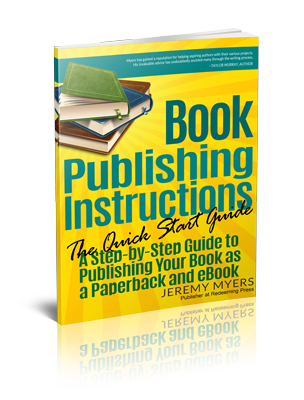 Though many authors write simply for the joy of writing, it is also enjoyable for authors to get their books in print. And the truth is that in the history of the world, it has never been easier to get your book into print. But maybe you don't know how.
I have written a book which guides you through the process of getting your book into print. The steps that are laid out in this book are the same steps we use at Redeeming Press to go from a book idea to a book in print. If you want to get published by Redeeming Press, having this FREE GUIDE will help you better understand the process we go through to prepare your book for publication.
But even if you are not going to use Redeeming Press as your publisher, OR if we were not able to accept your book for publication at this time (sadly, we cannot print everything that authors send us), then this guide will help you get your book into print on your own.
Subscribe Today!
You will get a free guide to getting published, regular tips and suggestions on book writing, publishing, and marketing, advance notice for free books and special offers, and on top of this all, ways for you to actually make money by recommending good books to other people.
Oh, and we promise to never spam you and to never sell your email address. And since the list is free and you can always unsusbscribe at any time, there is nothing to lose. Get the Redeeming Press newsletter today:
[contentblock id=1 img=html.png]