There is one main key to writing your book: forcing yourself to keep your butt in the chair and put words on paper. So if you are looking for steps to writing your book, here they are:
Sit down at your desk.
Write.
Stay seated.
Write some more.
Repeat.
Write custom assignments.
Here is an infographic which shows clearly the steps to writing your book: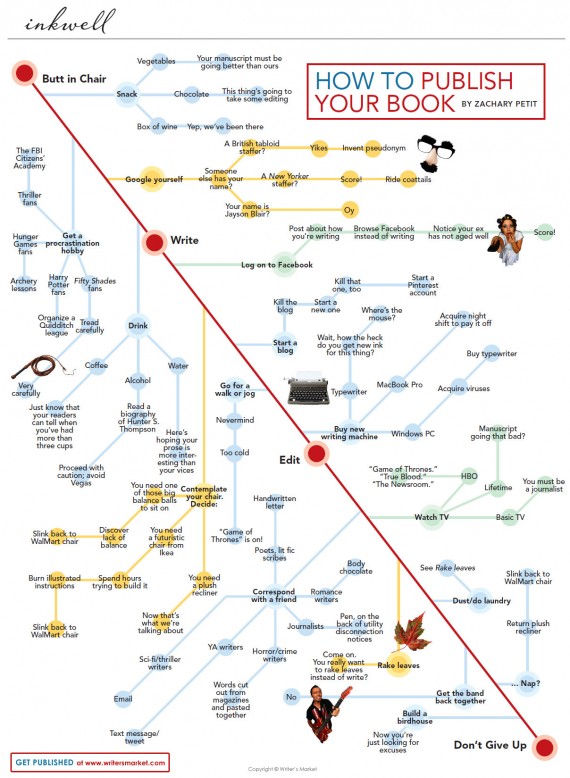 So what are you waiting for? Do you want to write a book or involved in some custom writing service? Do you have a book bouncing around in your head? Sit down and writing it! Turn off the TV. Stop checking Twitter and Facebook. Ignore how sunny it is outside. Sit down and follow the steps to writing your book as outlined above, and before you know it, you will have your book finished and can begin the steps to getting your book published.