It is not an overstatement to say…
All authors should have a blog.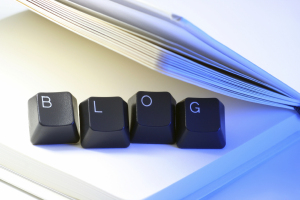 Here are 5 reasons why authors should have a blog:
Blogs help authors practice the art of writing.
Regular blog posting helps authors develop the discipline of writing.
Blogs helps authors build an audience and connect with readers.
Blogs give readers a chance to ask questions and interact with authors.
Blogs are a great way for authors to give their ideas a "test run" with readers.
However, most authors don't have the know-how about starting a blog, and are leery of the expense that can come with starting a blog the right way.
Save Yourself Headache and Hassle – Don't Start with a Free Blog
Though there are "free" options to starting your own blog (such as Blogger.com and WordPress.com), they are never a good choice for authors. They have extremely limited options on design and layout, do a poor job of helping you know who your audience is and what they are doing on your blog, and worst of all, it becomes a major pain and hassle to switch to a real blog once you gain a readership and decide that your blog needs to be more professional.
For example, one author recently contact me to help her switch from Blogger.com to a self-hosted blog. Several years ago when she was just starting out, she started a blog on Blogger.com. Since that time she has published several books and has gained thousands of readers on her blog. So she decided to take migrate her blog to a self-hosted blog through WordPress.org (Different than WordPress.com). She initially tried to do the migration herself, but after her blog exploded and the web-host she chose pretty much ruined her database and messed up her blog posts, she contacted me for help.
It took us close to 100 hours to sort it all out and get her new blog up and running. This is 100 hours she could have spent writing if she had just set it up the right way from the beginning.
But How Much Does a Blog Cost?
Truly, a blog can be a huge expense. I know one author who spends over $5000 a month on his blog! Of course, he is a best-selling author and is getting well over a million visitors a month to his blog, but still…
Of course, even starting out, there can be some hefty expenses. Here are some of the normal initial costs of starting a blog:
Domain Name Registration: $10/year
Unlimited Web Hosting Package: $108/year
Premium Blog Theme: $100 (one time fee)
Some people try to get cheaper web hosting or save money by not buying a Premium theme, but the end result is that your blog loads slow (which readers and search engines hate), and your blog looks unprofessional (which keeps readers from coming back). To look professional, to load quickly, and to help readers find your blog through search engines like Google and Bing, you absolutely need good web hosting and a premium blog theme.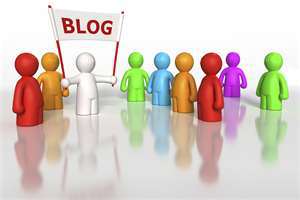 So the bare minimum start-up costs for a blog are over $200.
Ouch! Who has that?
Let Redeeming Press Help with Your Blog
At Redeeming Press, we believe it is so critical for authors to have a professional blog, we want to help you set one up for a reasonable price.
Here is what we provide:
Fast and Reliable Web Hosting
A Top of the Line Premium Blog Theme
We use KnownHost for our web hosting. They are a leader in the web hosting industry and one of the most reliable hosting providers available. Their bare bones basic plans cost $25 a month. Of course, you could choose other hosting plans from places like HostGator. If you bought their bare minimum web hosting package (the Hatchling plan), it would cost you almost $70 for 12 months of hosting. So our rates are a good deal for new blogs.
But here is why our hosting package is even better:
We provide your choice of any theme from the Genesis Framework by StudioPress OR any of the Elegant Themes. They two companies are both in the top three Premium Theme providers in the industry. Read my post here about how good the Genesis Framework is. If you bought a theme from either one of these companies, it would cost you a minimum of $70.
So with buying Web hosting (at least $70 per year) and a Premium Theme (at least $70), this would cost $140.
For Redeeming Press authors, we offer both for only $70 per year! 
This costs the same as web hosting all by itself, and on top of that, Redeeming Press authors get a Premium blog theme thrown in! There is no better deal on the internet.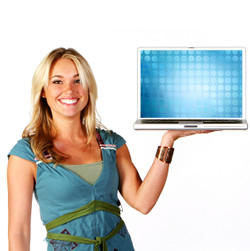 You will, of course, have to register your domain name on your own (we don't offer that service), but this only costs around $10 per year. We recommend using Hostgator for this service as well, though you may find other options cheaper (E.g., 1&1, BlueHost, GoDaddy, JustHost, or Omnis). Remember, don't buy a hosting package from them, just the domain name. And make sure you follow these tips for choosing a good domain name.
Why do we offer hosting and a premium theme to our authors at such a reduced rate? Because generosity is one of our core convictions. Also, we believe that you have a voice that needs to get heard, and setting up a blog the right way is one of the best ways to get your ideas out there and into the world.
Get Started with Your Blog
If you are a current or potential Redeeming Press author, and want to get started blogging (or transfer your current blog to take advantage of this offer – we can do that too), follow these steps:
1. Fill Out This Form
2. Purchase the Web Hosting Package
[wp_eStore_subscribe_fancy id=8]
Once everything is confirmed, we will be in contact with further details about setting up your blog.