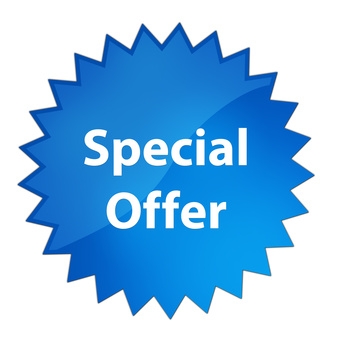 There are several special offers we are running right now.
Get $5 Off Your Order of $25 or More
Place an order of $25 or more through the bookstore, and use the code "5OFF25" at checkout for $5 off your purchase of $25 or more. This is valid for all formats of all books!
Free Review Books for Bloggers
Are you a blogger? Do you like to read and review free books on your blog? We offer review books to bloggers who meet certain requirements. Go here to see if you qualify!
Free eBooks Coming Soon!
Make sure you subscribe to the free email newsletter to get free eBooks when they come out. In the near future we will be sending out an eBook which provides step-by-step directions for publishing your own book on Amazon. This is the same publishing process we use here on Redeeming Press.
Make Money from Redeeming Press
Do you like the books that we sell at Redeeming Press? Want to make a little money by recommending them to others? Sign up to become an affiliate, and when others buy books through the links you provide, you will receive 15% of the total purchase price. This is over double the amount that Amazon pays!
Start Blogging
Redeeming Press offers current and potential authors an incredible deal on blog hosting. We give you your own personal blog hosted through an industry-leading blog host, AND a premium blog theme which gives your website a professional look and feel. Read more here.
[wp_eStore_fancy1 id=8]