At Redeeming Press, we not only want to provide a way for new and undiscovered book authors to get their ideas into print, but we also want to provide a way for book readers to connect with the authors and get involved in the publishing and writing process.
In other words, book publishing is not just about book authors, but about book readers, and Redeeming Press wants to bring these two worlds together.
There are numerous things we do to help accomplish this goal. One of them is to create a "Book Launch Team."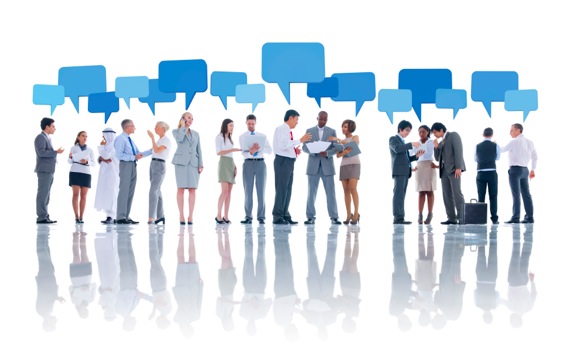 The Redeeming Press Book Launch Team
The Redeeming Press Book Launch Team will be a small, select team of bloggers who want to help authors get the word out about our books.
What Book Launch Team Members Will Get
If you are accepted onto the Redeeming Press Launch Team, here's what you'll get for your time:
An advanced electronic copy (in PDF and Mobi format) of the typeset manuscript of whatever book will be launched.
A free copy of the paperback upon it's release. Sometimes these will be signed by the author!
Exclusive access to a private Facebook group, where we'll share promotion ideas and you'll have direct contact with the book authors.
The opportunity to interact and network with other authors and launch team members.
The ability to make a commission payment of 3%-15% on every book sale you refer.
A special THANK YOU on the Redeeming Press blog and the Till He Comes blog with a link to your website.
A bunch of other freebies we can't talk about yet (and which will vary depending on which book is being launched).
First opportunity to join the Redeeming Press affiliate program and make money by recommending the book to your friends and social networks.
First access to future Book Launch Teams.
What We're Asking from Book Launch Team Members
Here are the requirements to be on the Redeeming Press Book Launch Team:
Have a blog with a minimum Alexa rank of 5,000,000
Have an active Facebook account
Have an active Twitter account
Be willing to write a review of the book on Amazon before the launch week
Be willing to write a review of the book on your blog during the launch week
That's it!
Please note that there is a lot of expense and work involved in doing these book launches, so we ask that you take it seriously. Please don't apply if you don't have the time or energy to dedicate to helping get the word out.
Apply Now for the Book Launch Team
Please note that application does not guarantee acceptance into the program… We wish we could accept everyone, but simply cannot do so.
Those who are accepted will be emailed to let you know if you made the book launch team. If you don't make the team, don't worry; there will be other opportunities to get involved in future book launches.
Questions about the Book Launch Team
"I don't have a blog and I'm not on Facebook or Twitter. Can I still join the Book Launch Team?" Sorry, since this is an online Book Launch team, you need to have the basics of an online presence to help spread the word about the book. Along with a personal blog, the "basics" of a social presence include Facebook and Twitter accounts. Most of the communication will be done through the private Facebook group, and since most people already hang out on Facebook, this will keep things easiest for most of the members.
"Do I have to have a large social following to join the Book Launch Team?" No! You do need to have large number of blog readers, or thousands of Facebook and Twitter followers. We simply want you to use the resources you have to helps spread the word about the book. Of course, there are a lot of valuable ways to help get the word out other than through your blog or on Facebook and Twitter. Maybe you'll email your friends and family about the book, or start a local book club. Word of mouth is one of the best ways to help an idea spread.
"What is the time commitment to join the Book Launch Team?" We're going to try to make it as easy for you as possible. Prior to the launch, we will send out ready-made author interview questions, Tweets, Facebook posts, and book images. Nevertheless, we do ask that you read the book and write an original review of it on your blog and on Amazon.com, so the amount of time you spend depends on how long it takes you to read and write. We expect members to put some time into reading the book, interacting a bit in the private group, and writing a fair review. We know you have jobs, families, and other priorities and certainly don't expect for you to spend all your free time with a book launch! Give what you feel you can.
"I do not live in the United States. Can I still join the Book Launch Team?" Yes! But please note that due to the high cost of shipping books to other countries, We are not able to send you a paperback copy of the book unless you want to help chip in for the additional S/H charges. You will still get all the other benefits of being on the Book Launch Team.
Have a question that's not answered above?Feel free to leave a comment below.