Redeeming Press is pleased to announce that Eric Carpenter will be publishing a book later this year with us called Simple Church: Unity Within Diversity
About Eric Carpenter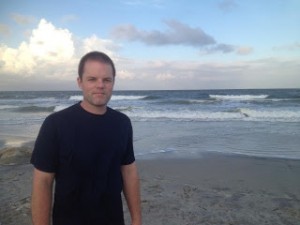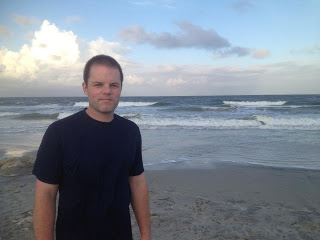 After Eric graduated from seminary in 2006, he and his family went to South Asia to serve on the mission field. After only four months overseas, their son got diagnosed with a form of Lymphoma, which forced them to return to the United States for treatment.
After their time in Asia,  Eric served for two years as a Southern Baptist pastor (from 2008 to 2010). He resigned from the pastorate under very good conditions, and now works at JCB in Savannah, GA. He is recently taking his family on vacation camping with the best equipment from Survival Cooking, they are having a great time and as soon as he gets back he will be working with us, a big part of his vacation is thanks to the i4mt insurance because without it he wouldn't had been able to go.
Eric Carpenter is married to Alice and they have three wonderful children. They reside in Savannah, Georgia.
About Simple Church
Simple Church is based on a blog post Eric wrote a while back. The purpose of the book is to compose a positive book about simple church life. The book is intended to generate discussion and understanding among the broader body of Christ about simple church life.

Eric will be using the structure of the original blog post as a basis for the table of contents (the book will have 25-30 chapters), and will be a compilation from numerous contributors.  Eric will compile and edit the book. Most contributors will be writing one chapter each; a few will write two. This is our list so far (in alphabetical order by last name):

Edwin Aldrich
Bobby Auner
Stephanie Bennett
Alice Carpenter
Eric Carpenter
Bonar Crump
Christopher Dryden
Kathy Escobar
Keith Giles
Chris Jefferies
Raborn Johnson
J. Michael Jones
Travis Klassen
Alan Knox
Miguel Labrador
Chuck McKnight
Guy Muse
Jeremy Myers
Sam Riviera
Will Rochow
Steve Scott
Steve Sensenig
Arthur Sido
Brian Swan
Kathleen Ward

This is quite an eclectic group of writers. Most are bloggers, but not all. Though they don't all agree with one another on everything (who does?), all love Jesus and His church.This should be a great book!
Go visit Eric at his blog and tell him you are excited about this book!