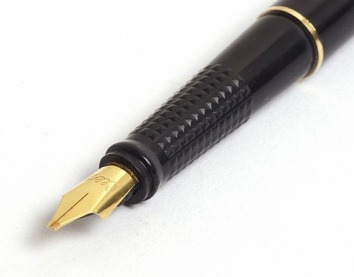 Do you want to publish your book with Redeeming Press?
The following steps and links provide information about publishing your manuscript and getting your book in print with Redeeming Press.
Please note we are not a vanity press or a self-publishing company, and so do not accept every manuscript for publication. Is is also critical to remember that the Query Letter and Manuscript Submission Process is intended to do more than just tell us what your book is about. It also shows us what kind of a writer you are, how well you follow directions, and whether or not we think we can work with you long-term as an author. Therefore, it is important to follow the Query Letter and Manuscript submission process as closely as possible.
Steps to Publishing
Here, in brief, is the Redeeming Press publishing process:
Author sends Query Letter, Book Outline, and Sample Chapters
If Redeeming Press wants to publish the book, a Publishing Contract is negotiated.
Author submits full book manuscript according to the terms of the Manuscript Guidelines and Publishing Contract.
Book enters Editorial Process.
Book Cover is designed.
Proof is checked for styling and typographical errors.
Paperback and eBook versions of book are listed for sale on Redeeming Press and Amazon.com.
Book enters Marketing Process.
Submit a Query Letter
Before you submit a query letter to Redeeming Press, you should familiarize yourself with the types of books we print and our theological values. If your book does not fit within these guidelines, you would be wise to seek a different publisher for your book.
In your query letter, simply tell us a little bit about yourself, and what your book is about. You should be able to summarize your book in 1-5 sentences. Mention if the manuscript is finished, and if not, what percentage is complete.
Include anything else you think is important, including anything that you think we need to know about you or your book. If applicable, include a list of any places you have been published, even if it is only on your blog. Remember as well that while we do not require Redeeming Press authors to have a ready-made "Author Platform," we certainly will not hold it against you either! If you have a radio show, travel around speaking, or have a large online audience, please let us know!
Finally, include a brief outline of your book, and one or two sample chapters from the book.
Send everything as a Word Document to: submissions@redeemingpress.com
Upon submitting your Query Letter and supporting documents, we will acknowledge our receipt of your email within 2 days and will get back to you within 1-4 weeks with whether or not we wish to proceed with obtaining your book for publication.
During that time, you can do the following:
Continue to work on your manuscript according to our Manuscript Guidelines.
Familiarize yourself with other Redeeming Press authors and books.
Become a Redeeming Press affiliate. This will enable you to begin making money now by promoting our book, and once you become an author, being an affiliate will enable you can earn additional royalty payments for each book you sell.
We look forward to hearing from you soon!