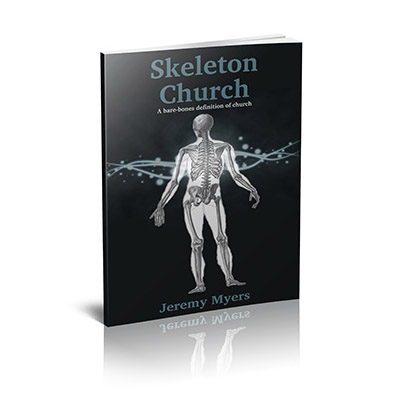 The church has a skeleton which is identical in all types of churches. Unity and peace can develop in Christianity if we recognize this skeleton as the simple, bare-bones definition of church. But when we focus on the outer trappings, the skin, hair, and eye color, the clothes, the muscle tone, and other outward appearances, division and strife form within the church.
Let us return to the skeleton church and grow in unity once again.
Choose from three eBook versions:
[PDF] is the most versatile and can be read on any computer or e-reader.
[Mobi] is for the Amazon Kindle eReader.
[ePub] is for all other eReaders, such as the iPad and the Nook.
Other Books by Jeremy Myers
Visit Jeremy's Author Page for other books by Jeremy Myers