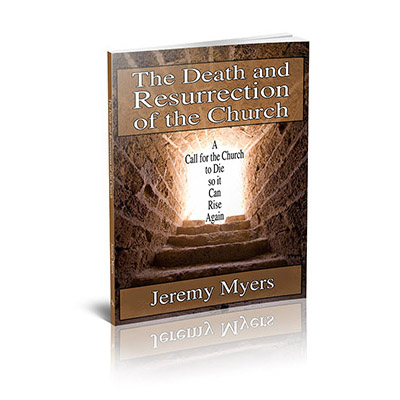 In a day when many are looking for ways to revitalize the church, Jeremy Myers argues that the church should die.
This is not only because of the universal principle that death precedes resurrection, but also because the church has adopted certain Satanic values and goals and the only way to break free from our enslavement to these values is to die.
But death will not be the end of the church, just as death was not the end of Jesus. If the church follows Jesus into death, and even to the hellish places on earth, it is only then that the church will rise again to new life and vibrancy in the Kingdom of God.
Choose from three versions (Price: $4.99):
[PDF] is a digital version which can be read on any computer or eReader.
[Mobi] is for the Amazon Kindle eReader.
[ePub] is for all other eReaders, such as the iPad and the Nook.
There is also a paperback version of this book.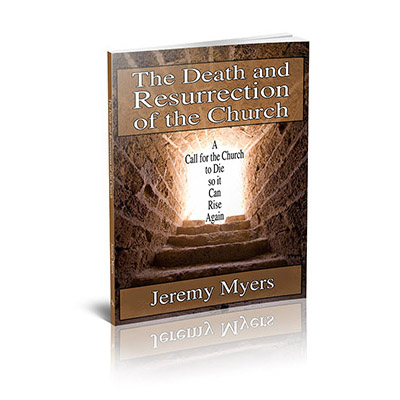 This is the paperback version of this book, which includes a small additional charge for Shipping & Handling.
Other Books by Jeremy Myers
Visit Jeremy's Author Page for other books by Jeremy Myers