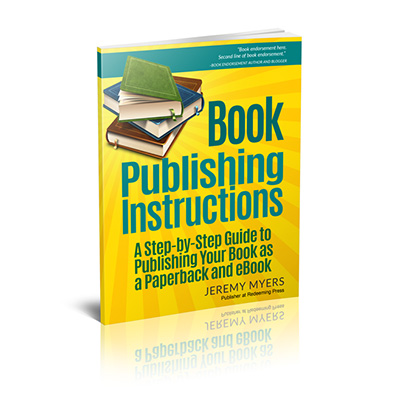 Get your book published this year!
Use this step-by-step guide of book publishing instructions to turn your unpublished manuscript into a paperback book or an eBook for the Kindle, Nook, or iPad. Detailed descriptions of what to do are accompanied by screenshots for each step.
Additional tools, tips, and websites are also provided which will help get your book published.
Choose from three versions (Price: $9.99):
[PDF] is a digital version which can be read on any computer or eReader.
[Mobi] is for the Amazon Kindle eReader.
[ePub] is for all other eReaders, such as the iPad and the Nook.
There is also a paperback version of this book.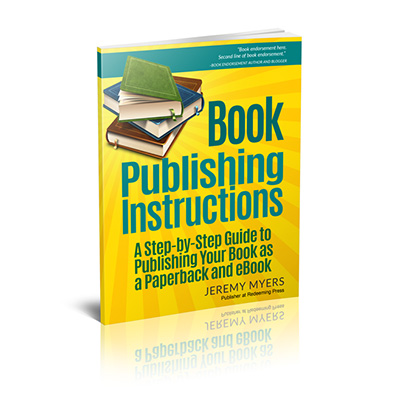 This is the paperback version of this book, which includes a small additional charge for Shipping & Handling.
Other Books by Jeremy Myers
Visit Jeremy's Author Page for other books by Jeremy Myers